Bionique Audio is the project of Dan Poirier : Graphic designer for more than 20 years in various cities of Quebec,Canada, but also a self-taught in many fields.
Passionate about guitars and rock music, the recent accessibility to the music production tools led him to search a rich and dynamic tone, using plugins, various pedals and amplifiers.
In 2018, with a friend working in electronics, he realized that it was possible to create and customise simple effect pedals. Gradually, the two began to reproduce classic pedal circuits before starting to modify existing schematics. The following years, Dan continued to learn about the circuits, components and production methods.
In 2020, Dan created Bionique Audio to market the culmination of his experimentations: The Chimera.
The Chimera project has made it possible to amalgamate all the knowledge and techniques acquired over the years: Illustration, screen printing, graphic design, multimedia and video editing, circuit manufacturing and component assembly.
Since then, Dan as been producing small quantities of pedals, soldering and printing all of them, to offer a one of a kind products.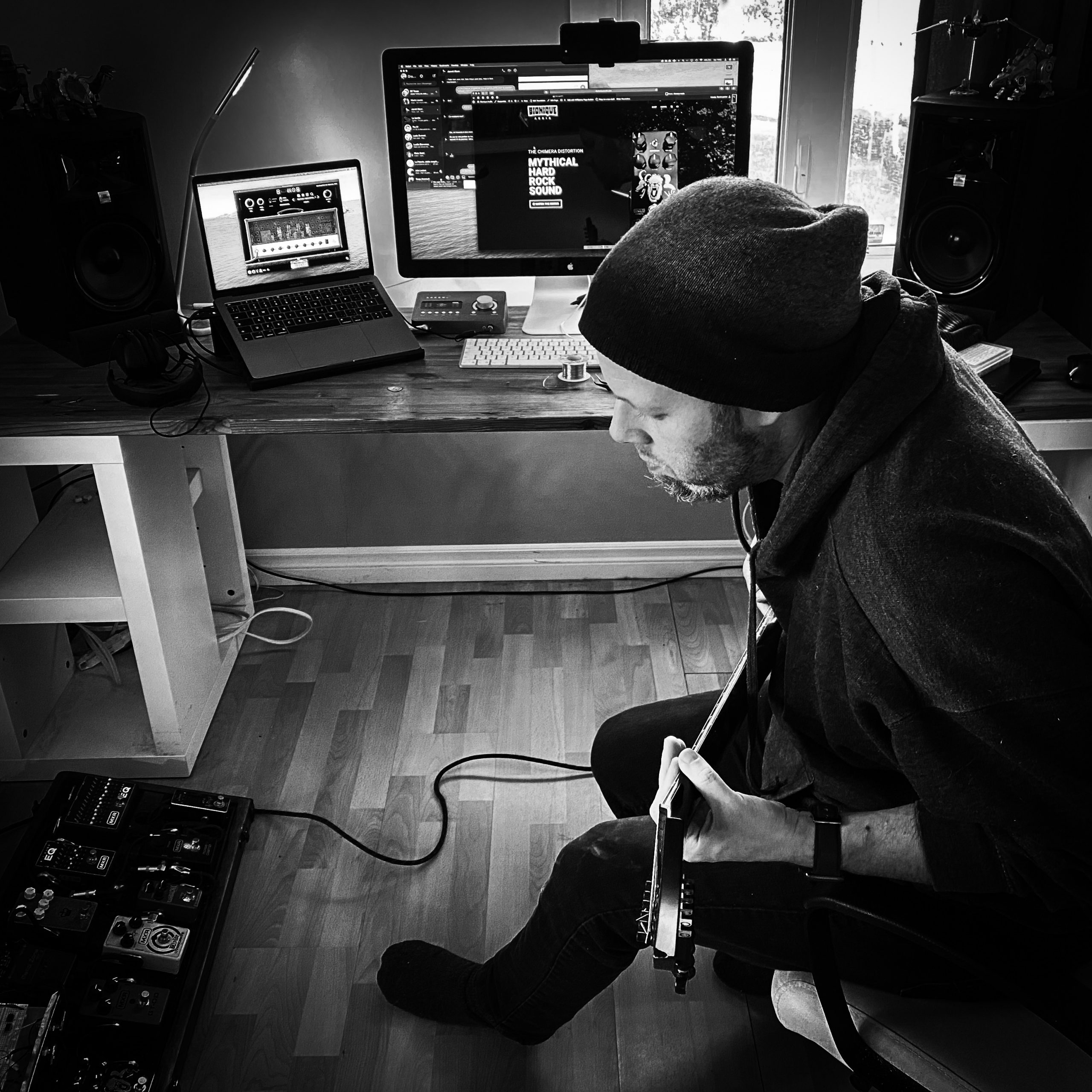 Dan in his Château-Richer's home studio.